Improve land management with automatic identification tools
We geolocalise at any level such as field, plot and parcel, ensuring completeness of information on agricultural and non-agricultural land.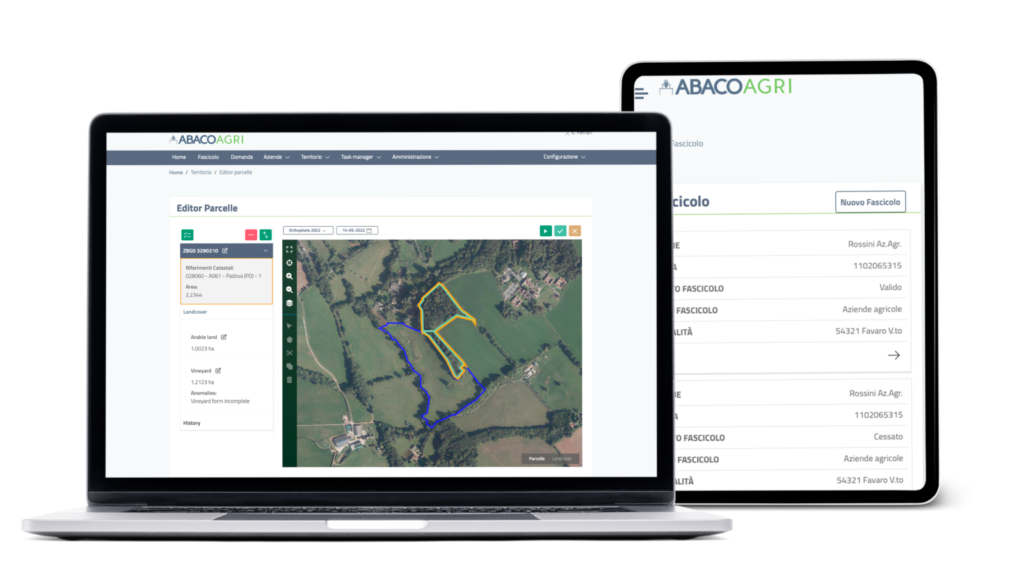 Some specific applications related to identification
Land Parcel Identification System
The key component of the Integrated Administration and Control System for area-based subsidies and rural development measures. A modern support tool that simplifies applications for financial support.
Designed as the main tool for first pillar CAP implementation – direct payments to farmers, i.e. for identifications of eligible land for payments. However, reference parcels, orthophotos and land use information are the main components required for land management decisions.
Some specific applications related to identification
The core-subject identification. Farm and farmers registry, with a powerful catalogue of information describing agricultural activity (territorial components, livestock, buildings, means of production, etc.), all serving the other application components of the platform.