One platform, several modules, endless possibilities
The ideal solutions for Public Administration
A new single platform that can be configured in numerous ways based on the aggregation of components needed for a specific purpose. ABACO Agri includes all the application components needed to manage the process of an Integrated Management and Control Systems (IACS).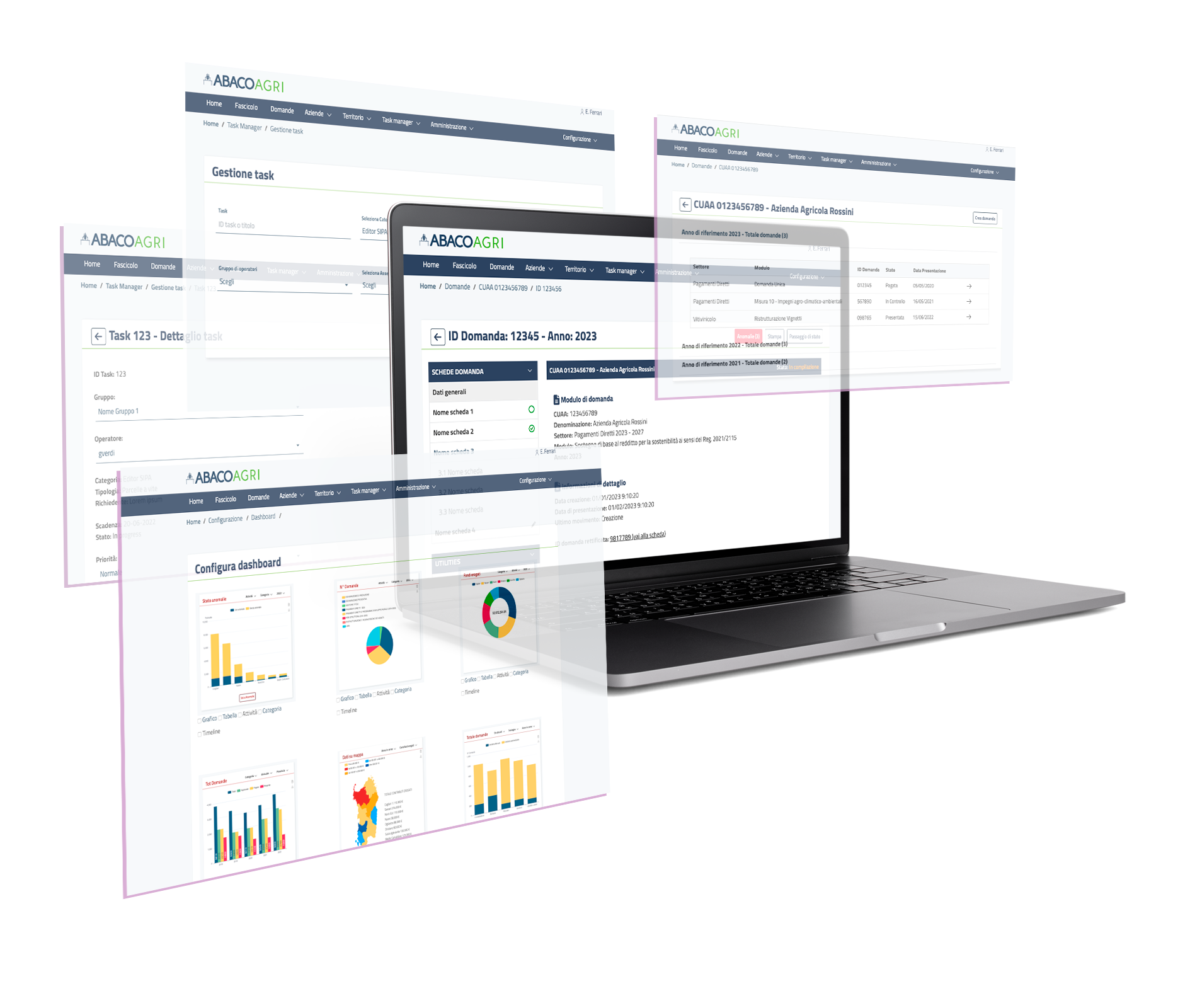 Different modules can be combined to meet the specific needs of each public body.
The main areas that the platform manages are:
In addition to experience in Integrated Management and Control System design and development, our solutions accompany governments and the public sector on the path to implementing all primary sector monitoring and innovation policies.
Strengthening agriculture's contribution to the EU's environmental and climate goals.
Support the implementation of the CAP as a "tool" to reform the way farmers work and offer the planet a new form of development.
Use the most innovative technologies developed in this field with over 30 years of experience.
Allow EU member states greater flexibility in adapting measures to local conditions and specificities.
The platform that supports the public sector in digitizing agriculture
ABACO Agri simplifies the process of allocating funds for the agricultural sector (CAP/NATIONAL POLICY) by "taking to the field" the updating, correction, monitoring and exchange of agricultural practices, thus facilitating more modern and innovative resource management.